Elouise & Sebastian (kind words) 
" If you are looking for a wedding photographer, look no further. I can't imagine that wedding photography can be that enjoyable, wrangling hundreds of people to be in certain places at certain times let alone if it was 300 people, a 38 degree day and in a warehouse as ours was. She ran our photography with generosity and grace, patience and a hint of fun. She genuinely someone who loves love and it shows in her work.
She really owned the photography of our wedding for us – guiding and advising but flexible whenever we asked for something specific.
The photos we received really captured the day. We can't be more grateful. Thanks Anna xxx "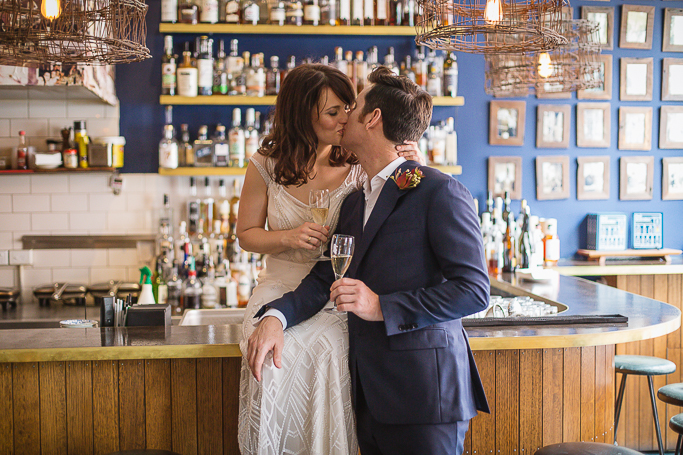 Kate, Marcus + Reishi Wild (kind words)
" Anna is the BEST in Melbourne and maybe even the Universe, sought after, in demand… catch her if you can, you won't be disappointed. A unique eye, amazing technique and a fabulous flair for capturing the natural and the real in a quirky and beautiful way. Anna made our session comfortable and relaxed with just the right amount of guidance, even though we were terrified before she arrived. Anna worked in challenging light conditions for our shoot and pulled off some magnificent shots, one of which made it all the way to a magazine front cover. A breath of fresh air. Anna is the raddest!! "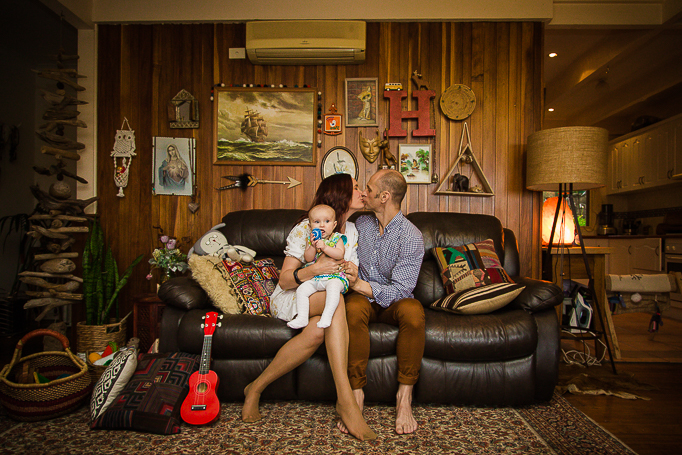 Lydia, John & baby Noah
"I looked everywhere for a photographer and I was about to give up when I found Anna. She really appealed to me, because her work was natural and really brought out the beauty in the space/ person she photographed. I also felt really comfortable with her and that is really important as photos can be intimate. When we got our photos, they were amazingly beautiful and really showed the families connection with each other. Our baby shots brought tears to my eyes they were everything I wanted, thank you Anna, can not wait to do it again when Noah is a little older. Kisses "
Melinda + Jay (kind words)
"Thank you Anna! The photos of our wedding are so special! Your energy on the day was unbelievable! We loved so much how you were so wrapped up with the light, the scene, the moment and were immersed in the entire experience. At times we felt a little jealous we couldn't see what you were seeing through your lens because you were so excited! Thank you for the hours of preparation and planning you put in with us to ensure we got the photos we wanted on the day. Your passion and enthusiasm will not be forgotten – thank you for capturing our perfect day. Love J&M xox"
Laura + Ava (kind words)
"I cannot recommend Anna highly enough. She is a warm, gentle, generous and kind soul and someone who understands newborns so well. She is very good at making people feel at ease around her and makes the entire photo shoot a very special, comfortable experience.
Anna came to our house to take pictures of our daughter on very short notice, which was very kind of her. She made us feel so comfortable and knew exactly what to do to calm our little 3 week old daughter. She has a great deal of experience with babies and it really shows.
Anna has a real eye for photographing newborns and took the most incredible photos which we will cherish forever. She captured some incredible memories for us which truly represent our little Ava's personality. The props she used were so gorgeous and the lighting in each picture is just perfect. Even the photos she took of me (which after giving birth only 3 weeks earlier I was less than excited about) were so flattering and lovely.
We are so grateful to you Anna! We now have memories of our darling Ava that we will cherish forever"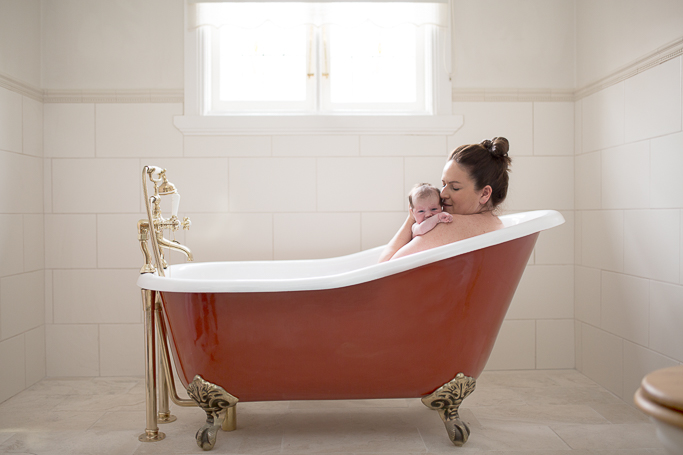 Natalee, Stuart & baby Charlie
"I absolutely loved having Anna come to our place and capture our baby Charlie at only 10 days old. She is soo chilled out and has the best vibes for getting bubbas to relax and even sleep in newborn sessions so she can photograph those stunning sleepy faces.
I found Pixie Rouge online and fell in love with the gorgeous, relaxed and very natural pics. She seems to always have a way of capturing the most adorable moments. She bought all her own props and was so excited to find the best light to capture our gorgeous boy and went to all lengths to capture the perfect photo. The photo below shows Anna on the floor in the hallway… the natural light is stunning!! The photos are everything we dreamed of and more. We can't wait to see Anna again for an autumn leaves photo shoot in the park next year"
Marlin, Gal & Mika (kind words)
"Anna was sent to us from the good spirit of the earth and since we have met her, we knew she will forever be a part of our family. She has the power to capture the most magical moments and makes us all look like beautiful. All that is happening while feeling the love and passion that just surround us with pixies dust. Thank you Anna. X"
Valentina Rose Boutique (kind words)
"Anna has been the official photographer for my fashion brand for the last year. Her keen eye, creativity and flare have transformed my look books and websites into things of beauty. My whole brand has been lifted by the quality of her photos and my business is booming. Thank you Anna, I couldn't have done it without you."
Jenna & Todd  (kind words)

"We found our photographer Pixie Rouge whilst searching wedding blogs for inspiration, and immediately fell in love with her work. After meeting Anna in person it was such an easy decision – we couldn't wait to hang out with her! Anna was amazing on the day – so chilled out, nothing was a problem, but at the same time full of energy and inspiration. Along with her lovely assistant Sean, Anna worked tirelessly all day – she literally did not stop running!! They were both such a natural part of our wedding, we loved having them there, and many guests even thought they were old friends of ours. The photos speak for themselves, they're incredible. Every one of them makes us smile, Anna has captured all of the love and joy and special moments so beautifully."
Green Press Juice (kind words)
"Anna picked up, photographed and returned my highly perishable juice bottles all in one day & all done in record timing with a great final product. The studio portrait pics were perfect, crisp and colorful. Thanks Anna"

Jess & Rob (kind words)

"Hi Anna, I received my album of photos and want to thank you for such an amazing job! You captured so many gorgeous, candid, happy moments that I am finding it impossible to choose my favorites to put on display and give to the grandparents! Your friendly, professional and creative personality definitely shines through in your work and is evident in the connection that Ivy had with you. Thanks again, Jess x"
Raven & Zac (kind words)

"We can't thank Anna enough for the amazing photos she provided us for our wedding! We have been so amazed at the beautiful and creative shots Anna was able to come up with in such a (to a non photographer) plain setting! We are so thrilled, every time we look at the photos (which is a lot) we feel like we are reliving the day! Thank you so much for providing such an amazing service for us to remember our special day."
Jess & Craig (kind words)

"Anna, Your photos are so magical, I absolutely adore them. Everyone is raving about how fantastic you are!
 I'm honestly so glad that we chose you, you've just got such a special talent & the best part is you share it by capturing these amazing photos that we get to hold forever! You yourself are just such a gem, making the whole     process beautiful. We are so very grateful. Thank you sooooo much!!
Mr & Mrs Hoskins ♡"

Motto Fashion Boutique (kinds words)

"Our fashion brand Motto has worked with Anna for a few years now. We use her photography service on a monthly basis to photograph all our fashion imagery for our online store. Her photographs are excellent quality and always have a high fashion feel to them, which is crucial to our brand image. Anna is easy to work with, open to new ideas and is always accommodating of our needs. She is very reliable and has never let us down. For any fashion photography needs I would highly recommend Anna."
Chandi + Anthony (kind words)

" We love you Anna. You have truly become a part of our lives. You're amazing and thank you for capturing another special moment in our lives X "