Mama & Babe photography session – creative family photography Melbourne
The earth has music for those who listen……it's not often you meet someone like Kate. I love my creative family photography sessions around Melbourne. I was so excited to do our Mama & Babe lifestyle session. Kate lives in Olinda, 1 hour outside Melbourne in the forest with her partner Marcus and their flower babe Reishi Wild. I photographed this woodland family one year ago when Reishi was 8 months old. You can see our early session here if you like. 
Kate is so unbelievably beautiful, I have not met anyone who is as creative as she. Her home is divine, all the love and care that she has put into it, warms it beautifully.
She is a woodland goddess, a creative genius, a mother earth – mama bear, a lover, a tree hugger, a keeper of bees! She is everywhere and nowhere, her know how on eating healthy raw food is outstanding, she gave birth to Reishi at home on their porch, she is truly beautiful. Her partner Marcus is equally awesome, and their daughter Reishi Wild…..well, there are no more words really.
These photo sessions are so special, our babies are not babies for long. They will never be this small again.
We spent 3 hours together in Kate's home and in the forest, we had a hibiscus red tea ceremony in her lounge room. Nothing was posed for in an awkward way, this is pure and honest and exactly how they live their life, I was just there on that foggy Wednesday morn to capture their routine. The locations we used were Kate's home, her street front, and the woods a 2min drive down the road.
If you would like some images like this of yourself with your wildings while they are still young……..get in touch with me. I'm up for an adventure, I'm totally keen to hang out with you! Winter time is upon us…..lets embrace it and create some magic you hold onto and never let go.
Love Pixie xxx
For information on my family sessions click here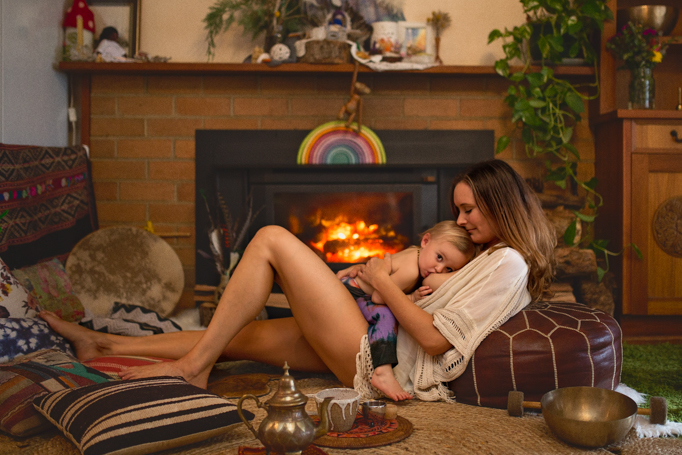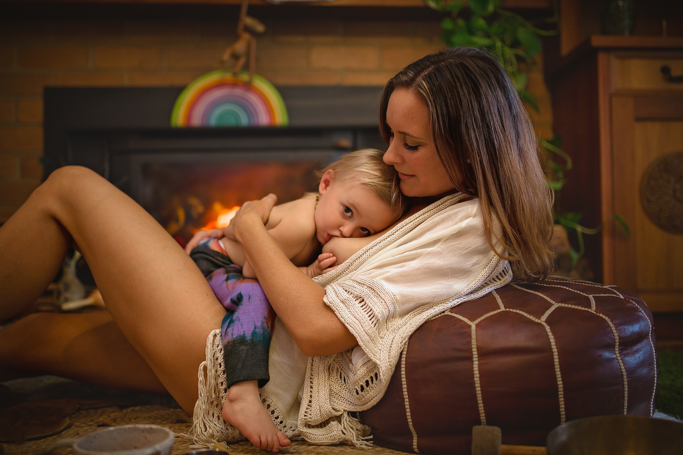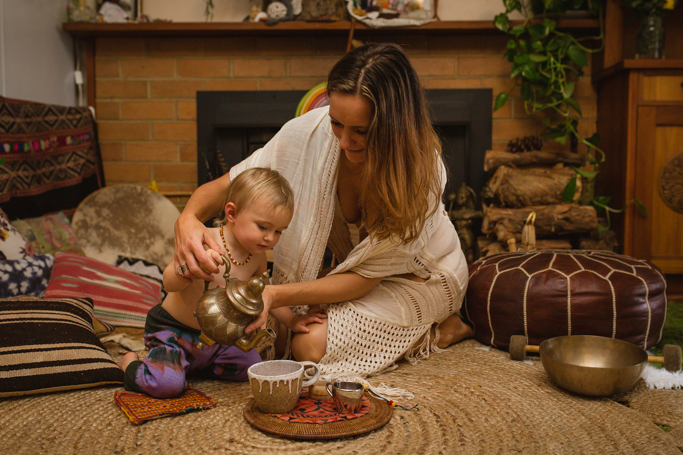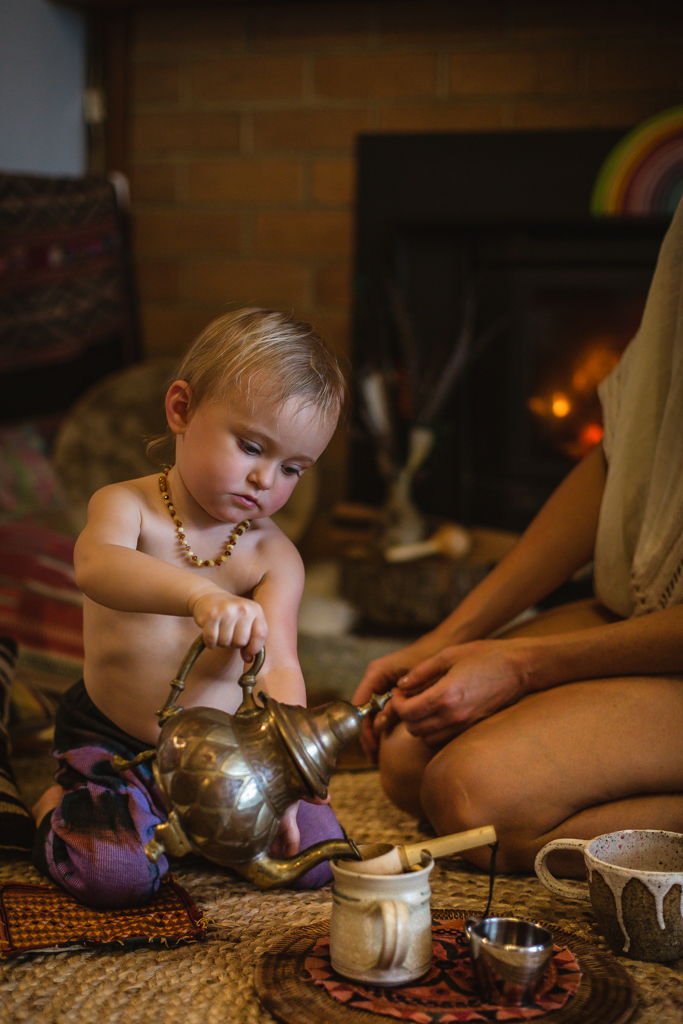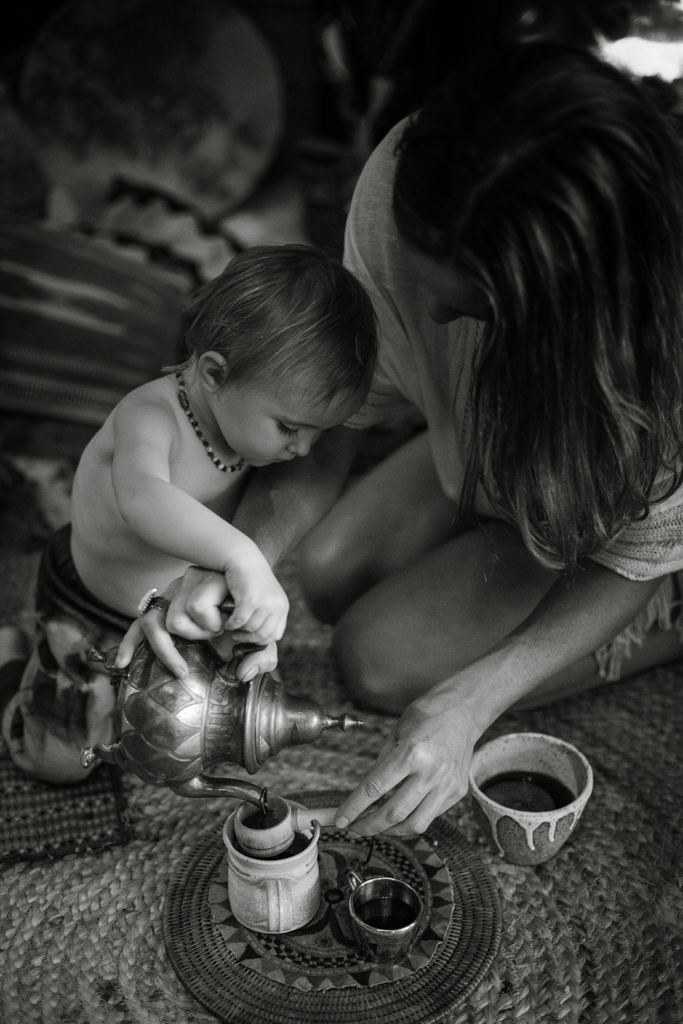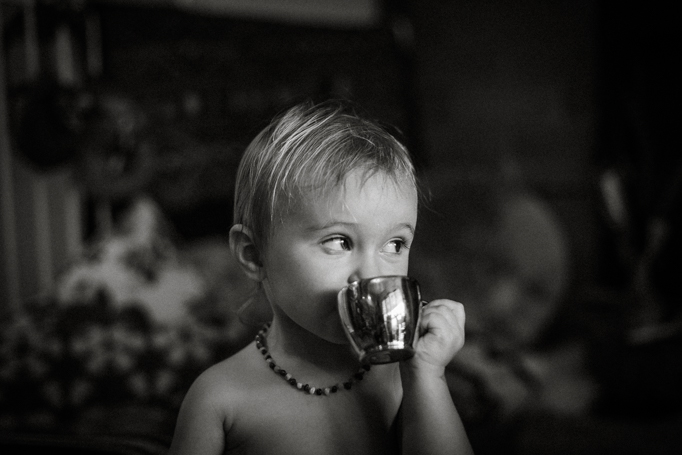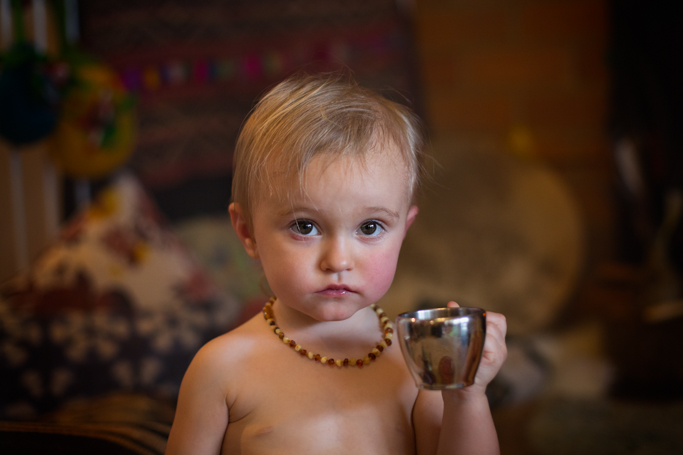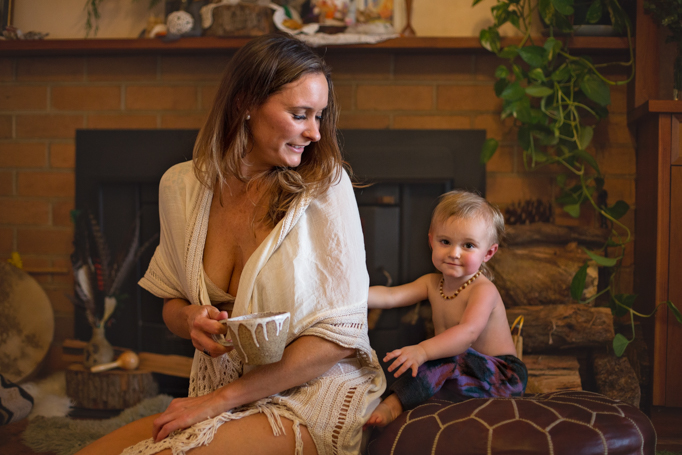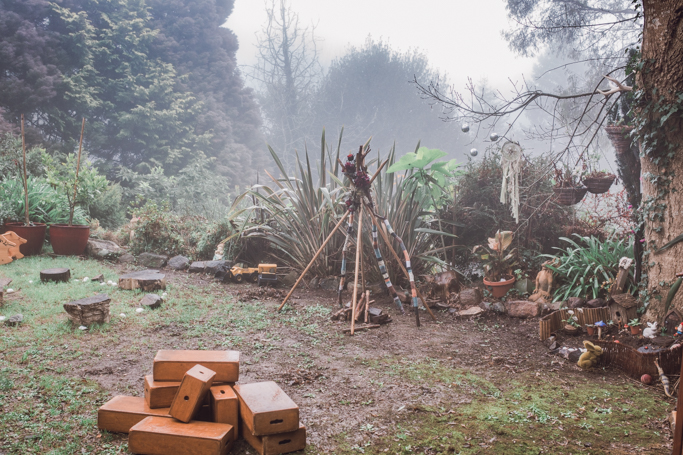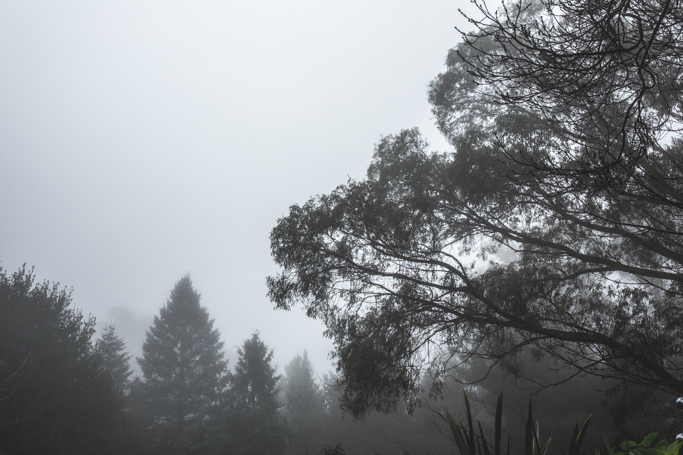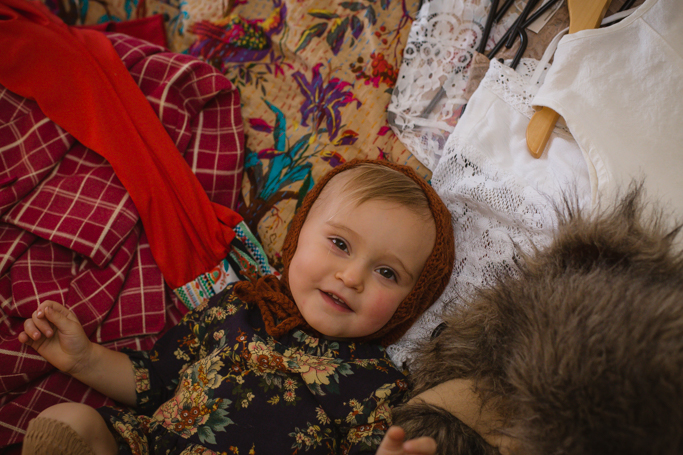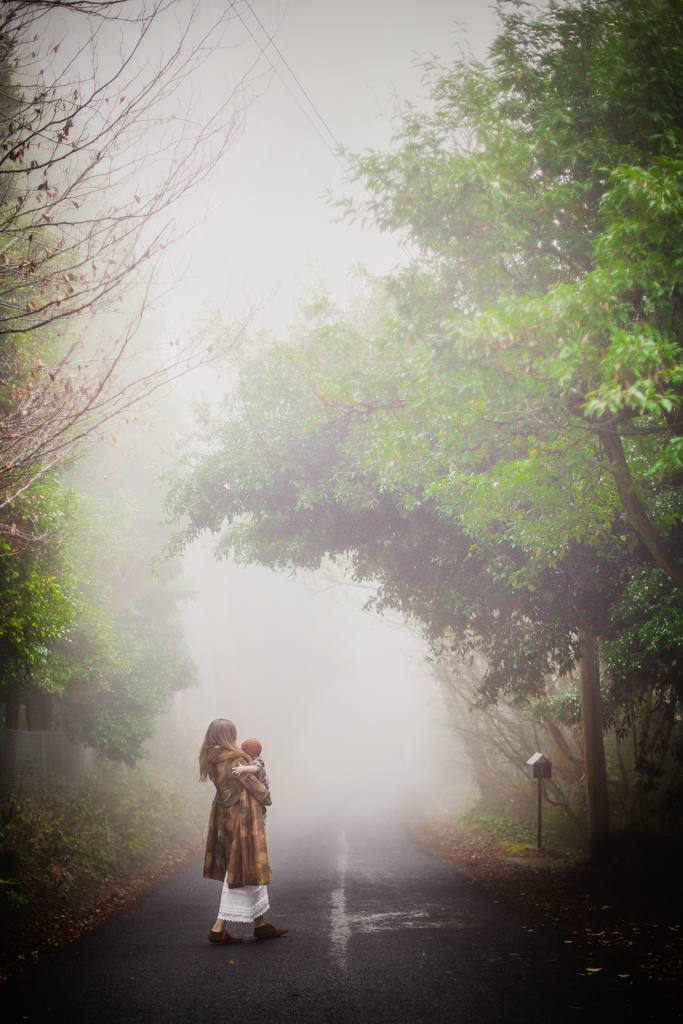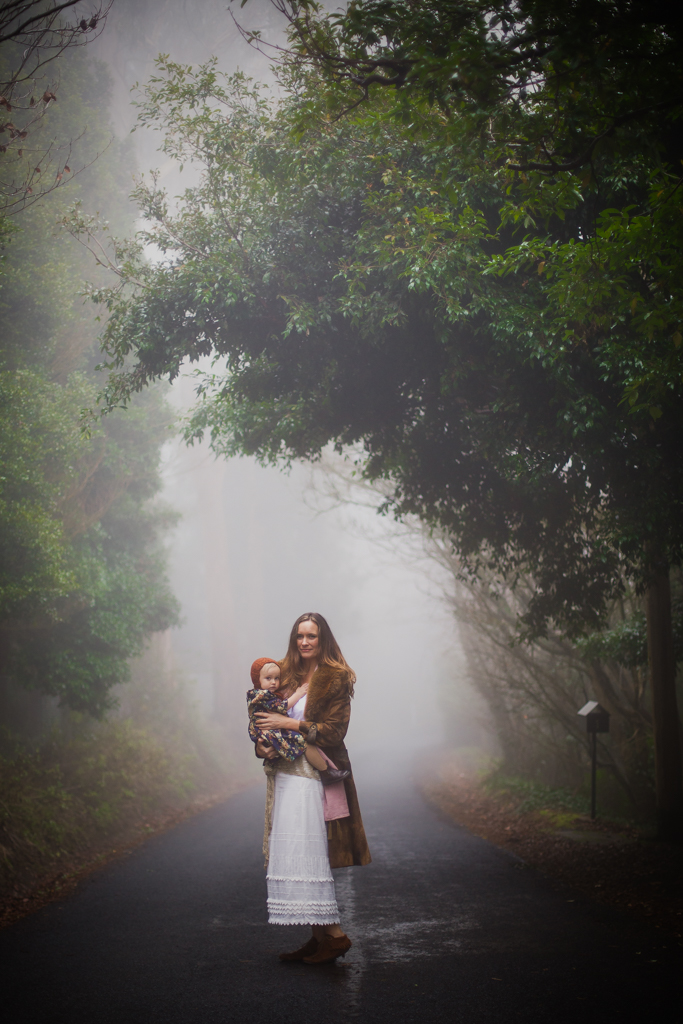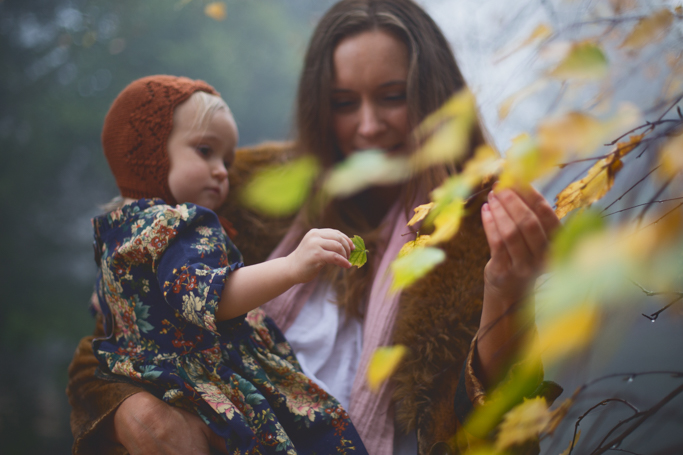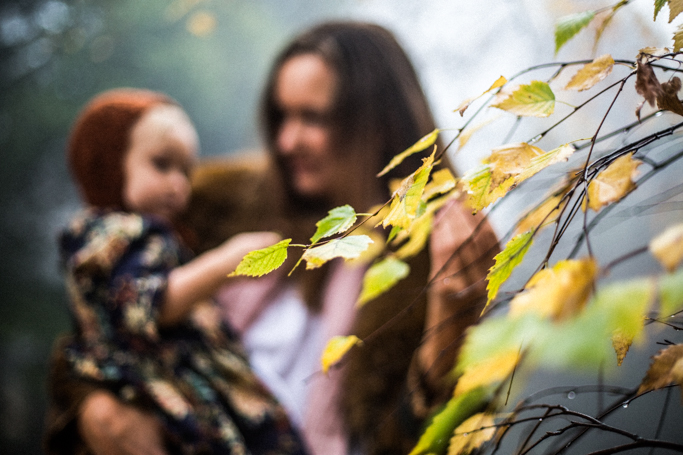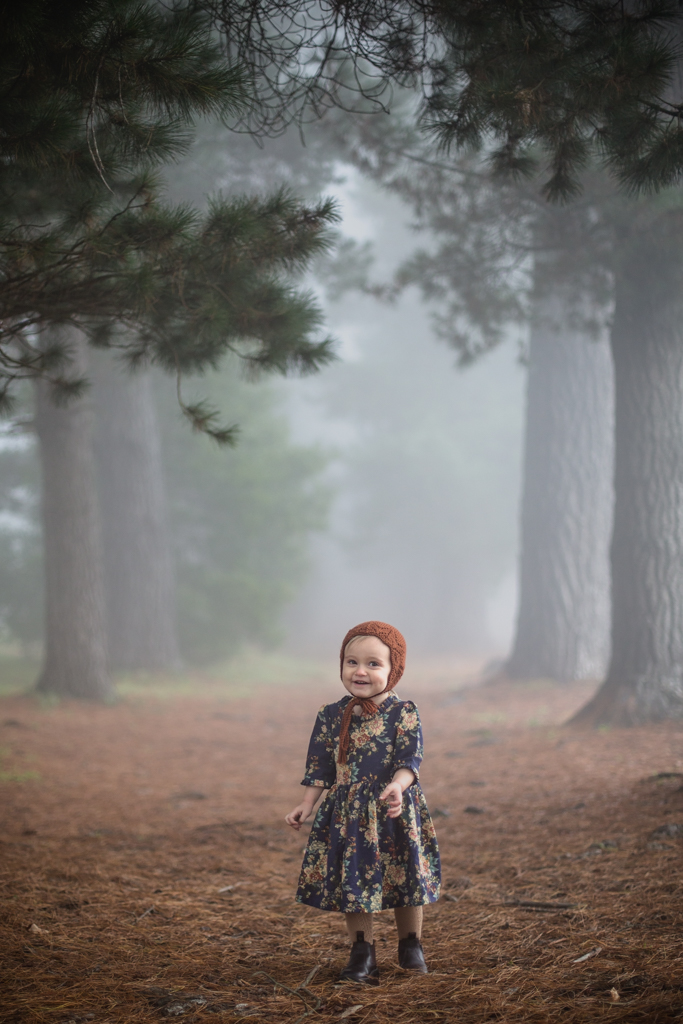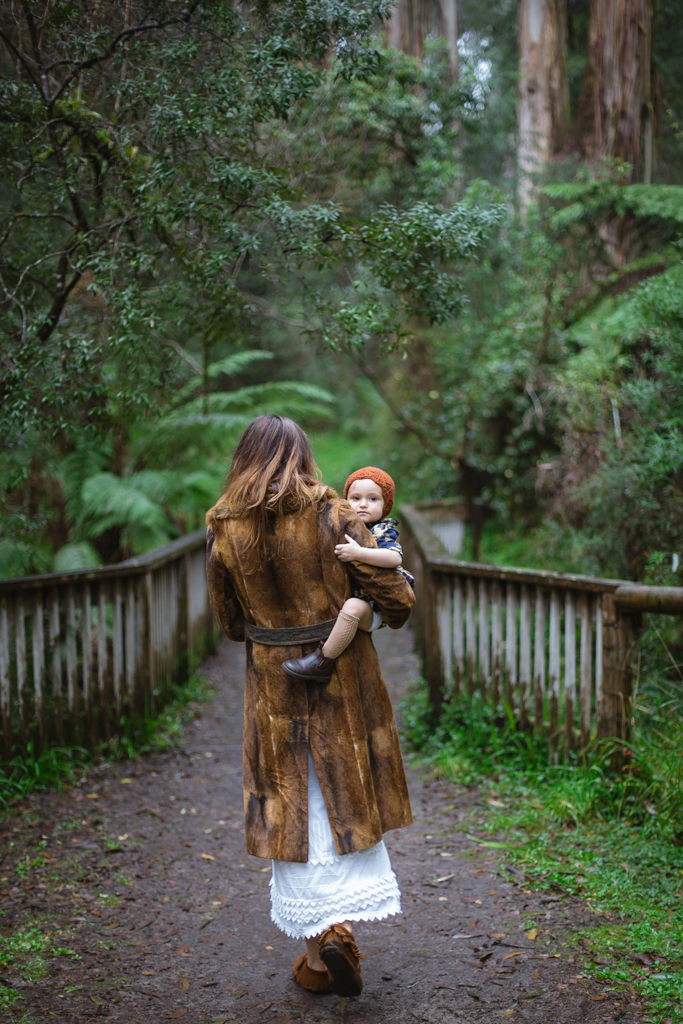 Reishi's bonnet – Kids Creations
Reishi's dress – Willow & Rabbit