Natural & creative newborn photography & videography Dandenong Ranges, Melbourne
We just love natural & creative newborn photography & now with videography in the Dandenong Ranges, Melbourne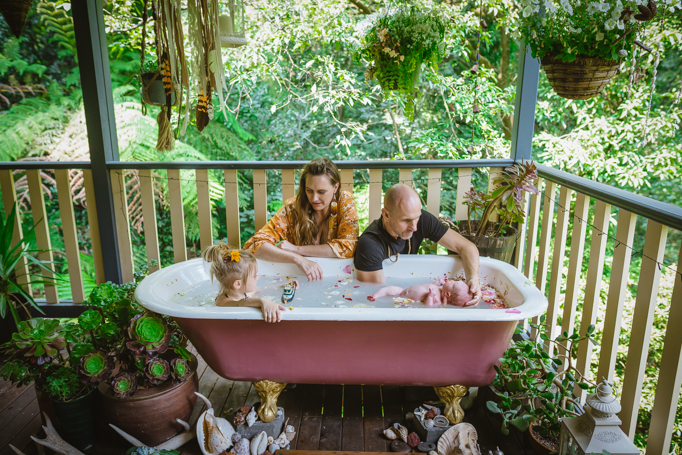 Alchemy Lux

It is not often you get to bear witness to such an occasion, to watch an out-pour of love & joy, it creates such emotion 🥰
Sean & I spent time in the forest with Kate, Marcus, Reishi & their new little sister Alchemy when she was just one week old – I took photos & Sean made this film of this most amazing time.
The events that unfolded on us that morning in their home were so powerful – we watched on as this darling family preformed a sacred placenta burial on their forest land, these rites marked the true landing of Alchemy, to ground her connection to the Earth, her community, nature & the greater cosmos (Kate's blessed words)
We witnessed Alchemy have her first bath since birth which was something I will never ever forget.
Little Forest Folk – we thank you from the bottom of our hearts for inviting us into your home, for having us as part of your ceremony and for allowing us to capture this truly magical time. We love you with all our hearts!
For all information on my newborn sessions see this link HERE
For info on newborn videography see this link HERE
Film by Sean – Pale Forest Films